ABOUT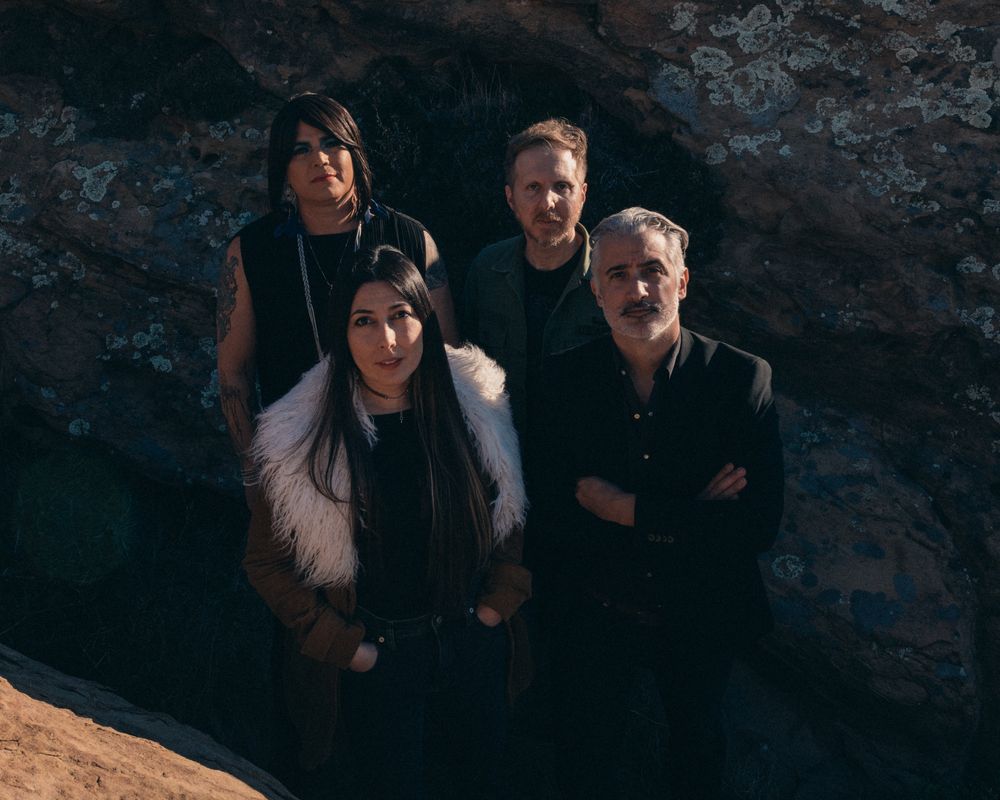 SECRET FLOWERS are a psychedelic rock band out of Los Angeles formed in 2018 by Michael Hentz (vocals, guitar), Jacquelyn Sky (vocals, drums), David Greening (guitar), and Ava Rodriguez-Smith (bass).  
Against the vast wall of psych music, Secret Flowers craft their modern sound by weaving ethereal textures over laid back grooves to create down-tempo, dreamlike soundscapes. Secret Flowers draws on the subtle ways in which music and art move through us. Minimalist in nature, their songs allow the audience to drift into and through them. Presenting flavors anywhere from Slowdive to Crazy Horse, Secret Flowers music blends into a lo-fi dream experience that will coax you into a hazy feel-good place.  
Featuring a blend of voices, Michael Hentz and Jacquelyn Sky first came together through their interest in darker neo-psych influences like Wooden Shjips and Mazzy Star. They found a natural fit with David Greening on lead guitar whose dreamlike layers and breathable melody lines play off Hentz's rhythmic guitar style. Ava Rodriguez-Smith solidified the rhythmic vision alongside Sky's vintage flavored grooves that pulse under the free-floating high-end.